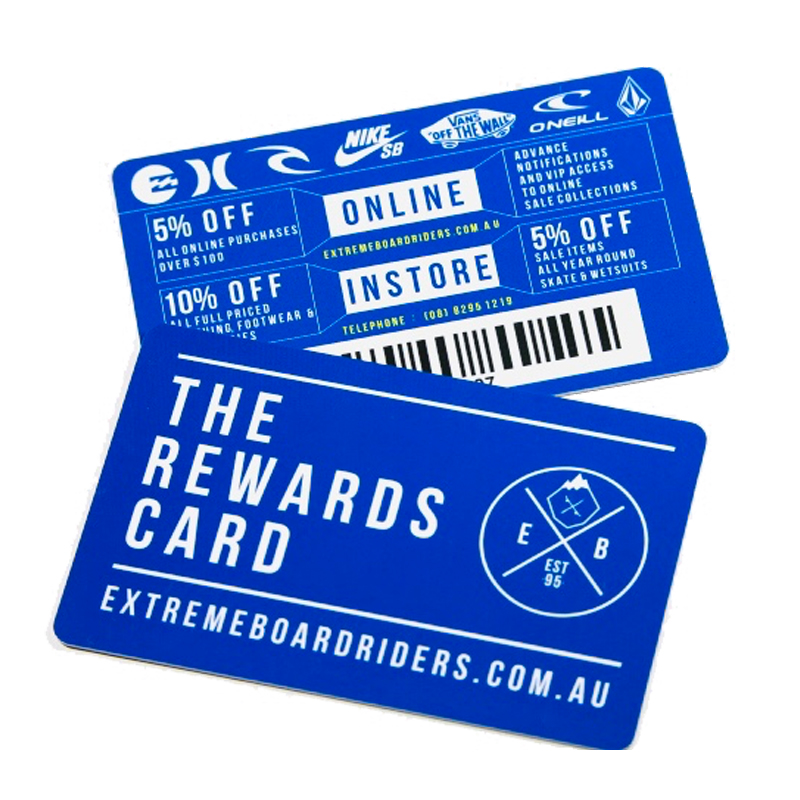 Nothing is better than a loyal customer for a business. Impress a new customer is hard enough, why not try to keep them and help them become a loyal customer. Loyal customer does not just happen. They need to be nurtured with care and love. Loyalty card is something you could leverage to pass on your care, love and respect to your customer. Loyalty card helps to reinforce the good experience of your new customers, it reminds them a brand you linked with, it makes them feel important and loved.
Loyalty card can come with names printed on them, with magnetic strip to keep tracking, or any other features that makes the card shining and promote your brand and remind customer of the options they have.
How to remind customer a business like yours, keep a loyalty card in their wallet.
---
Loyalty Cards can be customised with the following options:
Card Options
---
---
Interested in our loyalty card range? Complete the form below for a comprehensive and detailed quote.
We just need to find out some more information first...
---
Suite 1, Level 1, 22-28 Edgeworth David Avenue,
Hornsby NSW 2077
---
Copyright © Australian PVC Cards Pty. Ltd. 2019.
All Rights Reserved
---