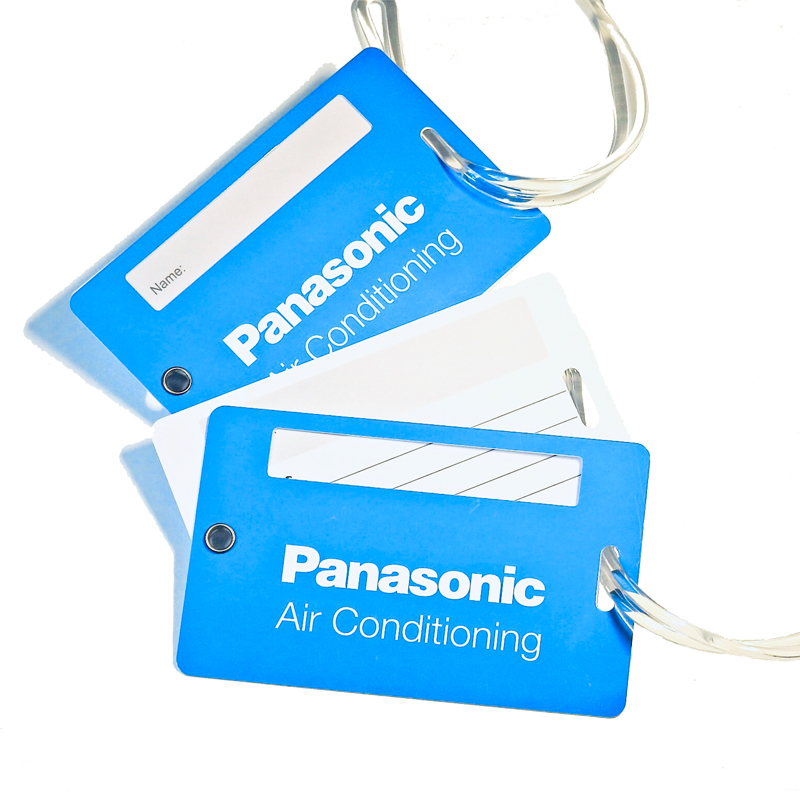 Plastic luggage tags are a must for your busy employees. Not only are these excellent for those that travel, but also for those with laptop bags or cases being carried to and from the office. They are perfect for identification purposes and invaluable as a marketing tool for your business. Additionally, your customers can be given luggage tags as gifts carrying around your business logo for you on a daily basis.
AUSPVC Luggage Card normally comes in a pair of two cards looped together by luggage string through both cards. This design provides a good branding on the outside and protect personal information on the inside. It comes in standard credit card size but also accommodates to your customised size.
At AUSPVC we assist in designing the perfect luggage cards. We can print your logo / design on the outer edges and allow your customer / employee to complete their details within the designated space. For more printing services, please click here.
Provide your artwork today, and we will guide you through the next step in the process.
---
Luggage tags can be customised with the following options:
Card Options
---
---
Interested in our luggage tag range? Complete the form below for a comprehensive and detailed quote.
We just need to find out some more information first...
---
Suite 1, Level 1, 22-28 Edgeworth David Avenue,
Hornsby NSW 2077
---
Copyright © Australian PVC Cards Pty. Ltd. 2019.
All Rights Reserved
---