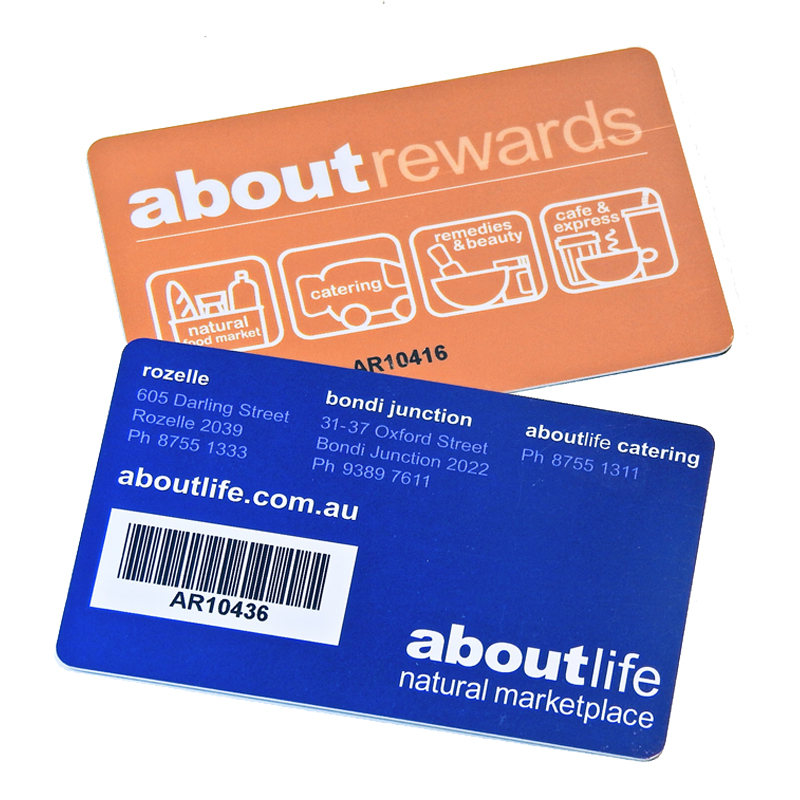 We all search for belongings in this world. Membership card is a perfect way to creating that kind of belongings for your customer around the brand they love or around the club they are associated with.
Not only to be used as a way to recognise your members, membership card can also make members feel privileged and important through a great design and professional printing. Think about membership card with foiling or shining brand logo on a matt finish black surface, isn't that exiting?
Have your members' name embossed on the membership card; have different level of membership card; have a snap off membership card so members can keep them in different places or to give one to family members who might also have the shared membership that your club is offering.
 Membership Card is never about identity, it is about belonging, loyalty, respect, and privilege.
---
Membership Cards can be customised with the following options:
Card Options
---
---
Interested in our membership card range? Complete the form below for a comprehensive and detailed quote.
We just need to find out some more information first...
---
Suite 1, Level 1, 22-28 Edgeworth David Avenue,
Hornsby NSW 2077
---
Copyright © Australian PVC Cards Pty. Ltd. 2019.
All Rights Reserved
---