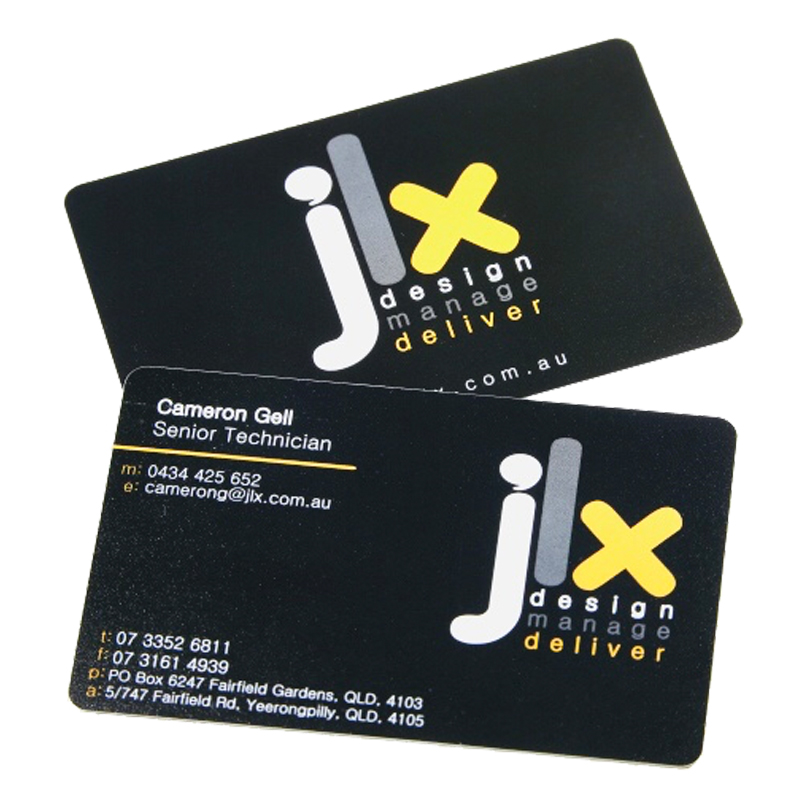 How likely are you throwing away business cards you just received? Giving away business card is not for your potential clients or business partners to throw them away, but this is just some very disturbing facts. 95% of business cards received would be throw away within 1 minutes after the meeting is over.
How to make sure your card is the card that stays with your potential clients or business partners. Give them a reason for keeping it. Your business of course! But also a business card that impresses them as much as you have. A durable light weighted plastic business card can well serve the purpose. It won't guarantee it is kept, if you failed to impress (sometimes it happens, everyone has a bad day), but it will definitely get into the 5% that does not gotten thrown away because your customer might start with the first question by asking where you got your business card from. And the answer is AUSPVC. 
Talk about ice breaking, or facilitating a conversation, or create a common ground…. Start from your business card that is sure to impress!
---
Plastic Business Cards can be customised with the following options:
Card Options
---
---
Interested in our business card range? Complete the form below for a comprehensive and detailed quote.
We just need to find out some more information first...
---
Suite 1, Level 1, 22-28 Edgeworth David Avenue,
Hornsby NSW 2077
---
Copyright © Australian PVC Cards Pty. Ltd. 2019.
All Rights Reserved
---