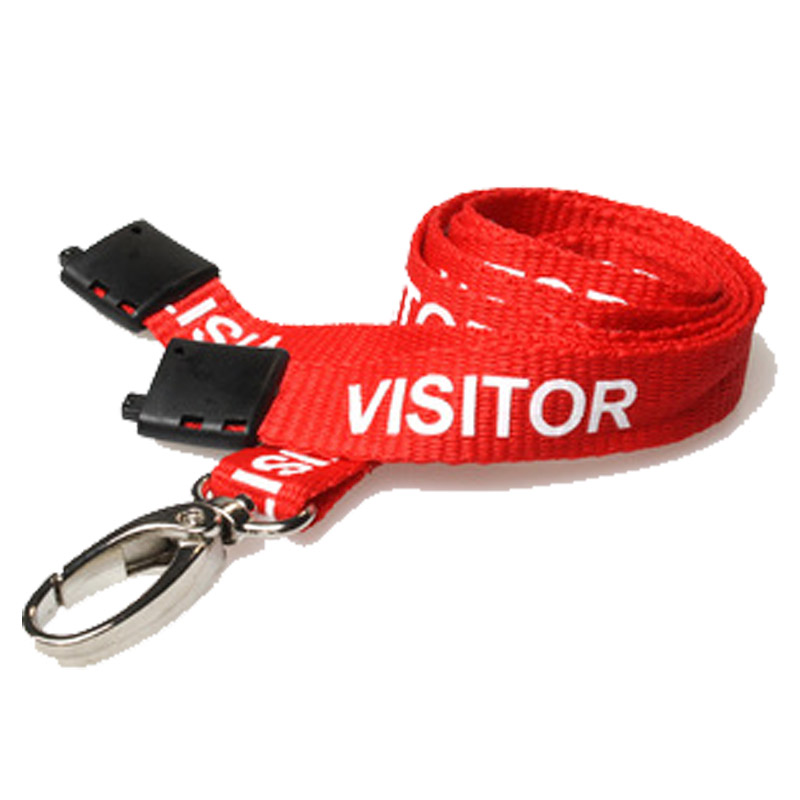 ---
AUSPVC card lanyards are a practical compliment to our PVC cards. Firstly, they are great paired with our custom printed ID cards. However they work well with event display cards, guest passes and parking passes. 
They are available in a variety of solid colours, or custom printed with your company name, and come in many different colours. Therefore they are an ideal branding item for your company due to the added exposure of your company name. 
Lanyards are primarily suitable for use in the office for your employee ID card, furthermore they are also very popular for temporary use at events or conferences. Our lanyards are made from a robust nylon with a metal clip and as a result will stand up to daily use. 
Holes and slots can be added to all AUSPVC plastic cards to enable them to be hung directly from a lanyard. Alternatively, cards can be placed into transparent card pouches, which enables cards to be hung from lanyards without being punched.
Contact us for more information regarding our range of nylon card lanyards.
---
Interested in our card range? Complete the form below for a comprehensive and detailed quote.
We just need to find out some more information first...
---
Suite 1, Level 1, 22-28 Edgeworth David Avenue,
Hornsby NSW 2077
---
Copyright © Australian PVC Cards Pty. Ltd. 2019.
All Rights Reserved
---