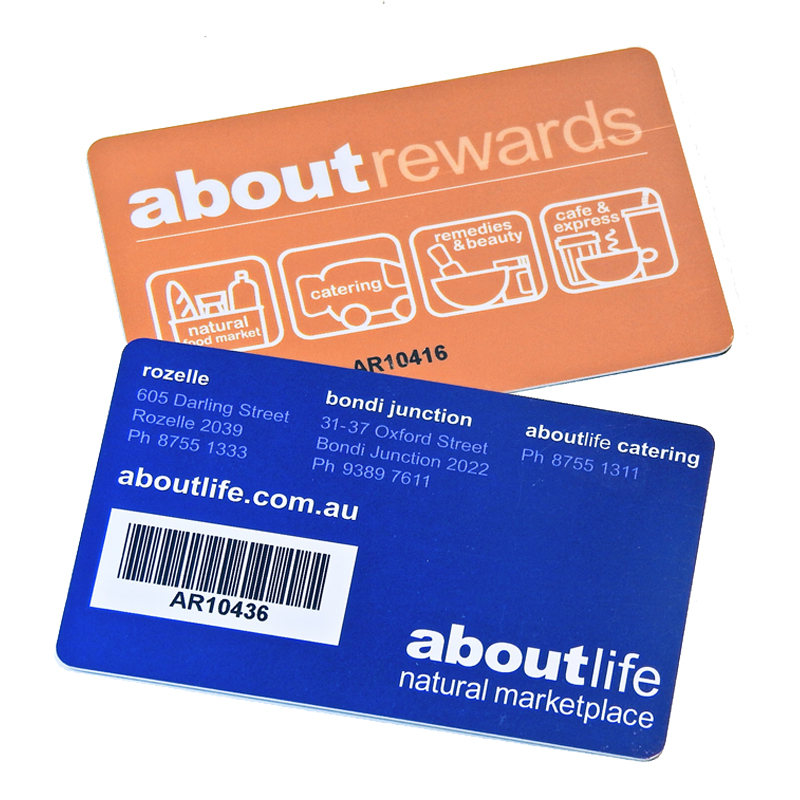 We all search for belongings in this world. PVC membership cards are the perfect way to create that kind of belonging for your customer to a brand they love or to the club they are associated with.
Not only for use as a way to recognise your valued members, PVC membership cards can also make members feel privileged and important through a great design and professional printing. Consider a membership card with foiling or a glossy brand logo on a matt finish black surface, isn't that exiting?
You can have your members' name embossed on the PVC membership card; have different levels of membership card; or have a snap off membership card so members can keep them in different places or to give one to family members who might take advantage of a shared membership offer. 
Membership cards are not about identity, they is about belonging, about loyalty, respect, and privilege.
---
Membership Cards can be customised with the following options:
---
---
Interested in our membership card range? Complete the form below for a comprehensive and detailed quote.
We just need to find out some more information first...
---
Suite 1, Level 1, 22-28 Edgeworth David Avenue,
Hornsby NSW 2077
---
Copyright © Australian PVC Cards Pty. Ltd. 2019.
All Rights Reserved
---